Paper Void Fill Machine & Dispenser
Save

0

%
Save %
Original price
$3,450.00
-
Original price
$3,450.00
The best sustainable paper void fill system for e-commerce packaging Cost-effective
Cost-effective & 100% recyclable
The Fast Direct Packaging Paper Void Fil System was created to improve efficiency in packaging for small to medium production lines/smaller workstations that require minimal setup and storage.
Paper is the most versatile packaging material because of its ease of use and quick recovery. 
What's the secret?
To reduce pain and labour-intensive hand-crushing, the paper is fed into a hopper.
There are four ways to make your user experience better.
Kraft paper void machine details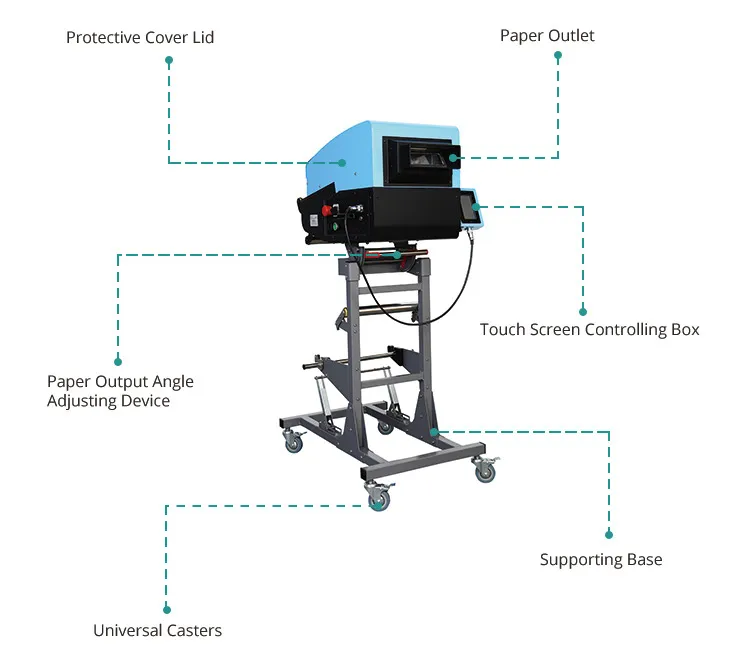 Multifunctional Control Area

LCD Panel Display & Adjustable Head
Easy to use & move around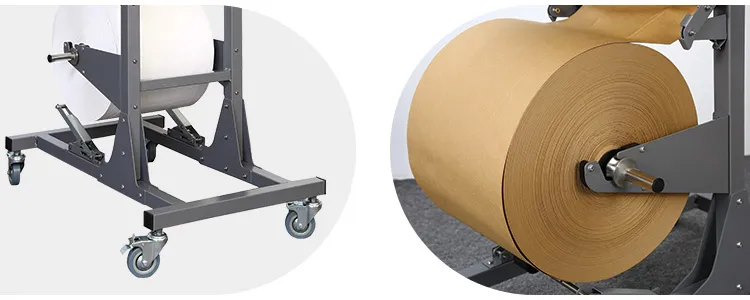 Features
Ergonomic design: 

This free-standing, compact machine on wheels allows for height adjustment and mobility to best suit the user.

It's easy to use: 

This machine, which is user-friendly and automated, features 4 modes of operation. It can increase productivity by up to 30%.

4 modes are available: 

Loading, Pedal and Auto & Counter modes.

 

For fast packing, pre-configure your custom length paper (up to 1000 lengths).

Auto high-speed shooter:

 72m/min, fan-fold paper lengths are distributed.

Flexibility to cut different lengths: 

A high-quality cutting mechanism is built in to provide speed and convenience.

 

This is much more user-friendly than traditional perforations, which require manual tearing.

Smart paper jam recovery

Paper jams are easy to manage (with a minimum jam rate of 0.05%).

 

You get lower maintenance and more uptime.

Machines with a longer lifespan: 

A brush motor doubles the life expectancy of a paper dispenser.

Eco-friendly & sustainable design: 

The paper fill is made from renewable kraft paper, which is ethically sourced and 100% recyclable.

 

This is an alternative to bubble wrap and is used in the packaging industry as void fill.
The paper cushioning solution offers unmatched security and reliability, thanks to a reliable packaging system. To meet your productivity goals, there are three types of dispensing modes: manual, auto-repeat and sequence. 
Custom-length paper, which can be produced at 150 pads per minute and is the fastest paper cushioning system available, will increase fulfilment speed. This system is easy to use and requires less maintenance. It also provides greater uptime, which makes it a more profitable packaging solution. 
The touch screen is easy to use and offers four modes of operation: manual, endless (batching), automatic-repeat cut-and-hold, and ordered (programmable sequencing). It is easy to create pads in manual mode by pressing a button or using a foot pedal. The system delivers the required pad size in an orderly, endless, or auto-repeat mode. This is the most efficient for your operation.
Contact us for availability, around 4-6 week turn around at times.